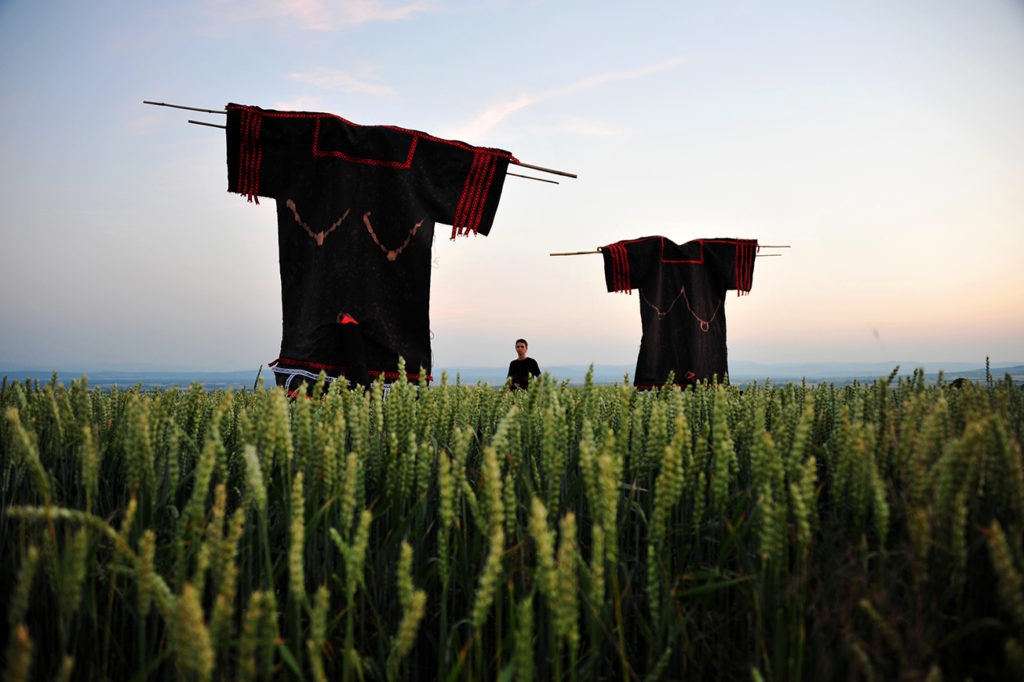 the scarecrow sisters, cotton and mixed fabric, dimension variable, somewhere out of vienna, 2019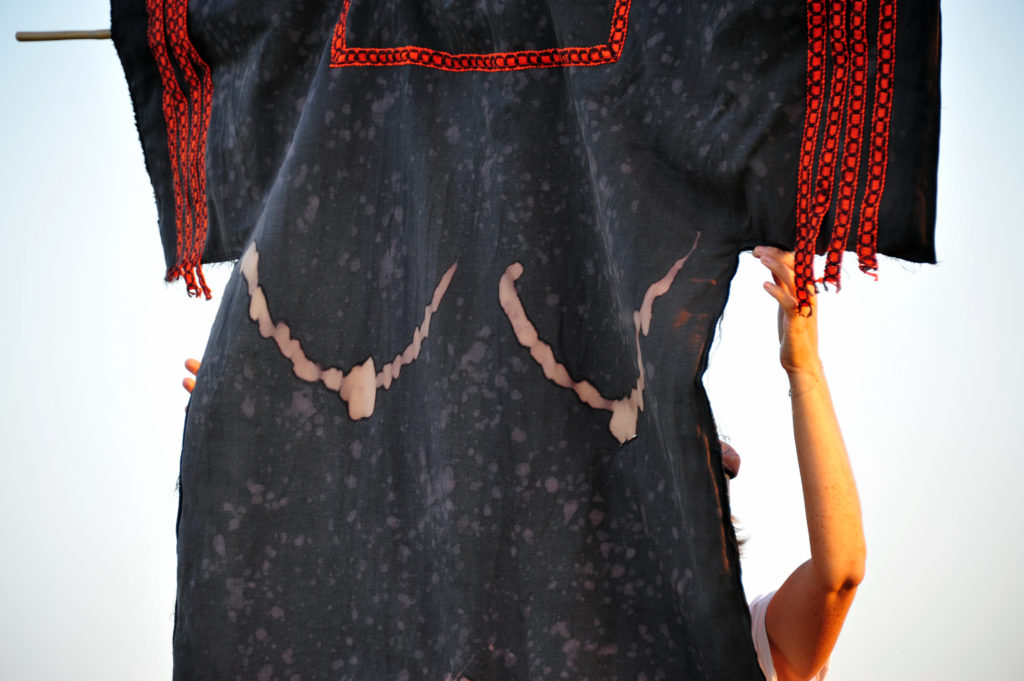 FA □ thespacearound.me
Francesca Aldegani [ITA]
Born in Bergamo, 1978
Artist living and working in Vienna.
She graduated from the University of Applied Arts of Vienna with a degree in Site Specific Art. Thespacearound.me is her alias name and resonates as a statement in her artistic work.
Her practice became increasingly orientated to explore the meaning of Animism and the Morphic and Unified Fields. She focuses on the instinctive and ritualistic aspects, which are behind anthropological activities such as the artistic conception. She brings together these concepts into textile sculptures, experimental engravings and ephemeral installations. In the process of her artistic production she integrates found and collected materials coming from industrial or vernacular environments.
                                    :)  CLICK ON 'FA' FOR MORE  :)