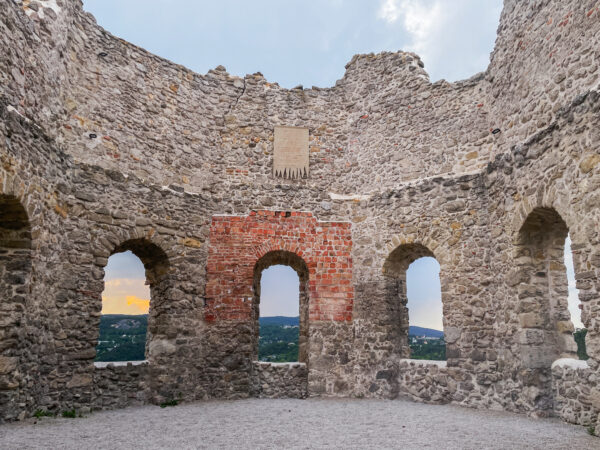 Dinner with Ahura-Mazda
ephemeral installation with textile mixed media
somewhere out of vienna, 2023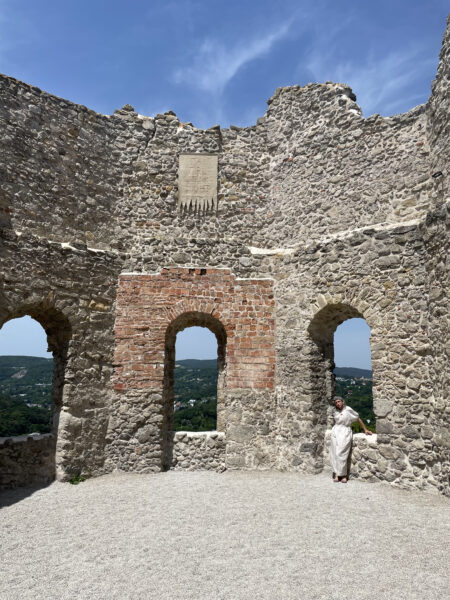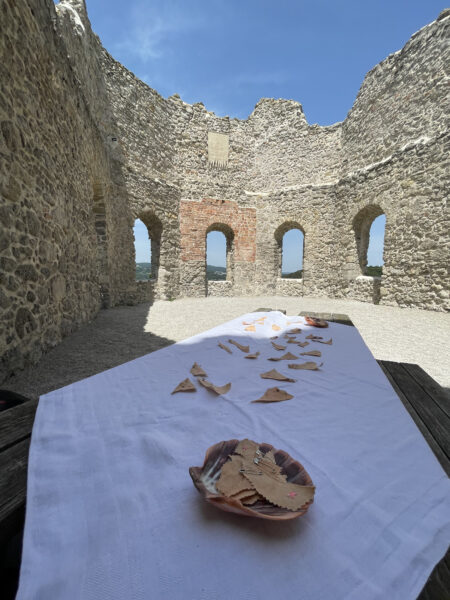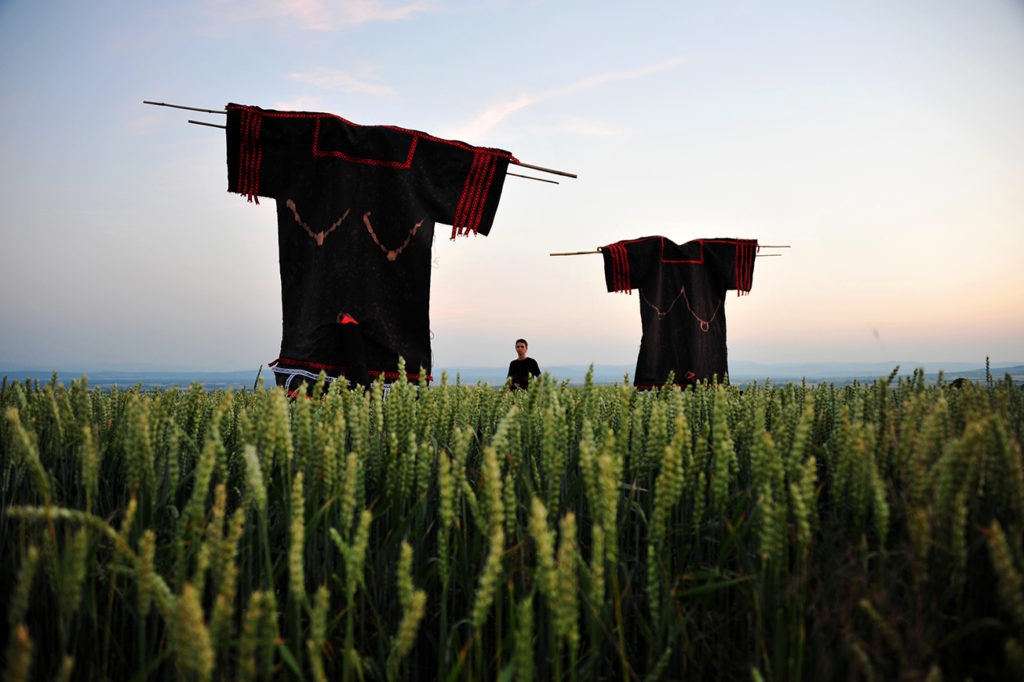 the scarecrow sisters
ephemeral installation, cotton and mixed fabric, dimension variable
somewhere out of vienna, 2019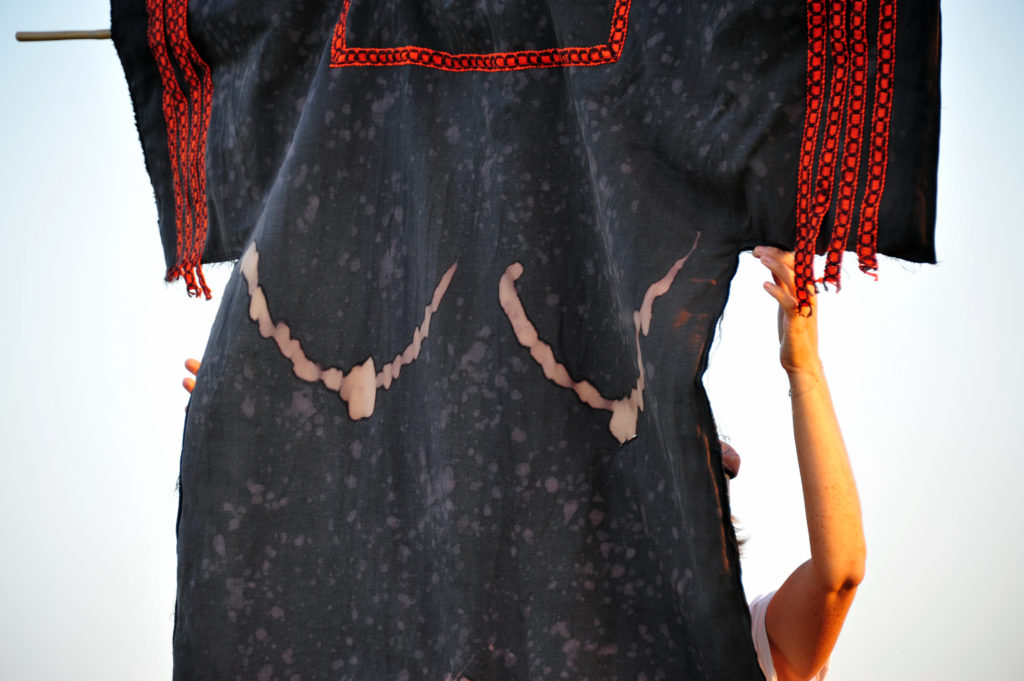 FRANCESCA ALDEGANI • The Space Around Me
Visual artist, living and working in Vienna.
The Space Around Me is her alias name, whose resonances may be found as statement in her artistic work. She does research that combine Shinto/animist visions with ecofeminism and the universe of transcendental meditation.
She focuses on the intuitive and ritualistic aspects behind artistic conception.
In her practice The Space Around Me reflects upon the relations between the immaterial world, the unseen, and the material world – the full-senses perceived. In this process open questions are ultimately and consciously raised up.
During the course of the years The Space Around Me has developed a body of work focused on ancestral geometries and archetypal/symbolic forms, which are the imaginary product derived from her own intuition of the Unified Field and her constant approach to the non- physical space through the use of meditation techniques.
In her production she approaches different media and material such as ephemeral installation and textile sculpture, field research, experimental engraving and intuitive embroidery. She integrates found and collected materials from her private sphere, industrial and vernacular environments and she aims to re-connect to an idea of materiality based on Shinto/animist beliefs and which can visually witness the transcendental space.
FOR DIVING DEEPER CLICK ON TOP LEFT SIDE