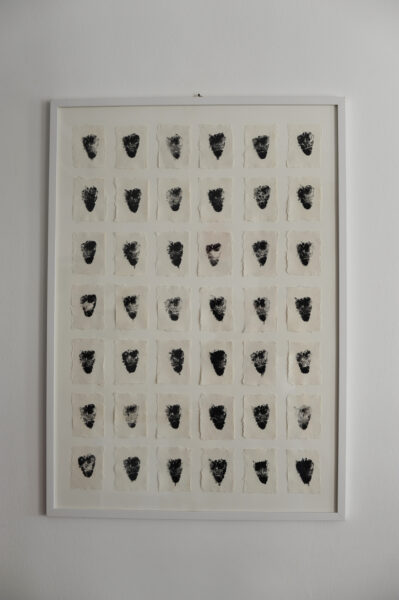 "Donauauen #42b"
monotype from tsp (the stoneprint collection), 100 x 70 x 3 cm
the stoneprint collection is an ongoing project whereby collected stones are used to make monotype prints on paper.
as a practical matter, there is the performative action of wandering on a regular basis and then there is the gathering part of "choosing stones".
both activities are ruled by a fundamental animistic approach, which contains the collective memory that forms the set of natural systems.